I'm Reina

Founder of the Blue Star Tribe
Soul Healer & Celestial Shaman Mentor
Are you struggling with what your soul purpose is for this lifetime?
What if you could have a two-way conversation with your soul to find out what your purpose is, validate you're on the right path and if not, what you should be focusing on? How re-assuring would that be?
I'm Reina, trance channel and soul healer. My "superpower" is the ability to connect directly with your soul so that you can have a real-time two-way conversation. 
Are You a Celestial Shaman?
What is a Celestial Shaman?
A celestial shaman is a starseed who has the ability to embody various etheric (quantum level, non-physical ie) tools to make changes in the physical realm. If you spontaneously started discovering new gifts like the ability to speak, see, write, hear light language, you're a celestial shaman. If you communicate with galactic or higher dimensional beings who bring knowledge to assist humanity, you're a celestial shaman. It has been my experience that all celestial shaman are channelers. They may channel healing (like Reiki), information (like a medium) or a combination of both (like light language which contains both information and energetic healing).
Where Do You Learn Celestial Shamanism?
Celestial Shamanism is unique to each person's skillset so there isn't one set curriculum. What IS consistent is learning to communicate with your own soul as well as your personal spirit guides to relearn forgotten knowledge, restore personal divine gifts and reactivate etheric technologies which assist you to heal soul wounds for yourself and others.
Check out my Celestial Shaman program to begin unlocking and embodying your soul's full potential and purpose.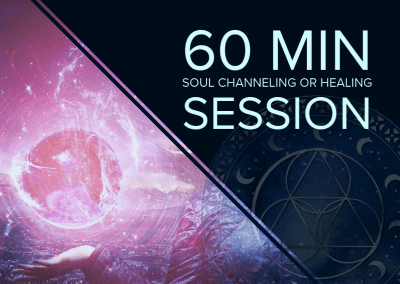 During this 60 min Zoom session, I connect directly with your soul and Spirit guides to channel information, activate divine gifts and facilitate healing (if needed). This session is like a two way conversation with your soul where you can ask questions and get real time answers. We can discover what your soul mission is, what is blocking you from achieving it and what your unique gifts are. You may also be given specific ways your guides are communicating with you as well which guides are currently assisting you. Your soul may send healing in the form of light language and reiki.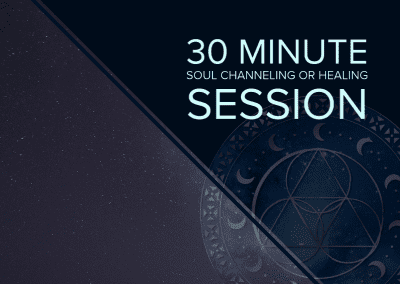 This session is for those who need guidance or healing for a specific issue. It is a shorter version of my 60 minute session because typically those who book this session have previously booked a longer session and just need quick or follow-up guidance. 
If you have not had a 60 minute session with me before, this shorter, less expensive session will be a good introduction to how I work and the effectiveness of the results we achieve working together.
Get My Free Download
Take a journey to the spirit realm and meet your celestial guides with this free MP3 download.